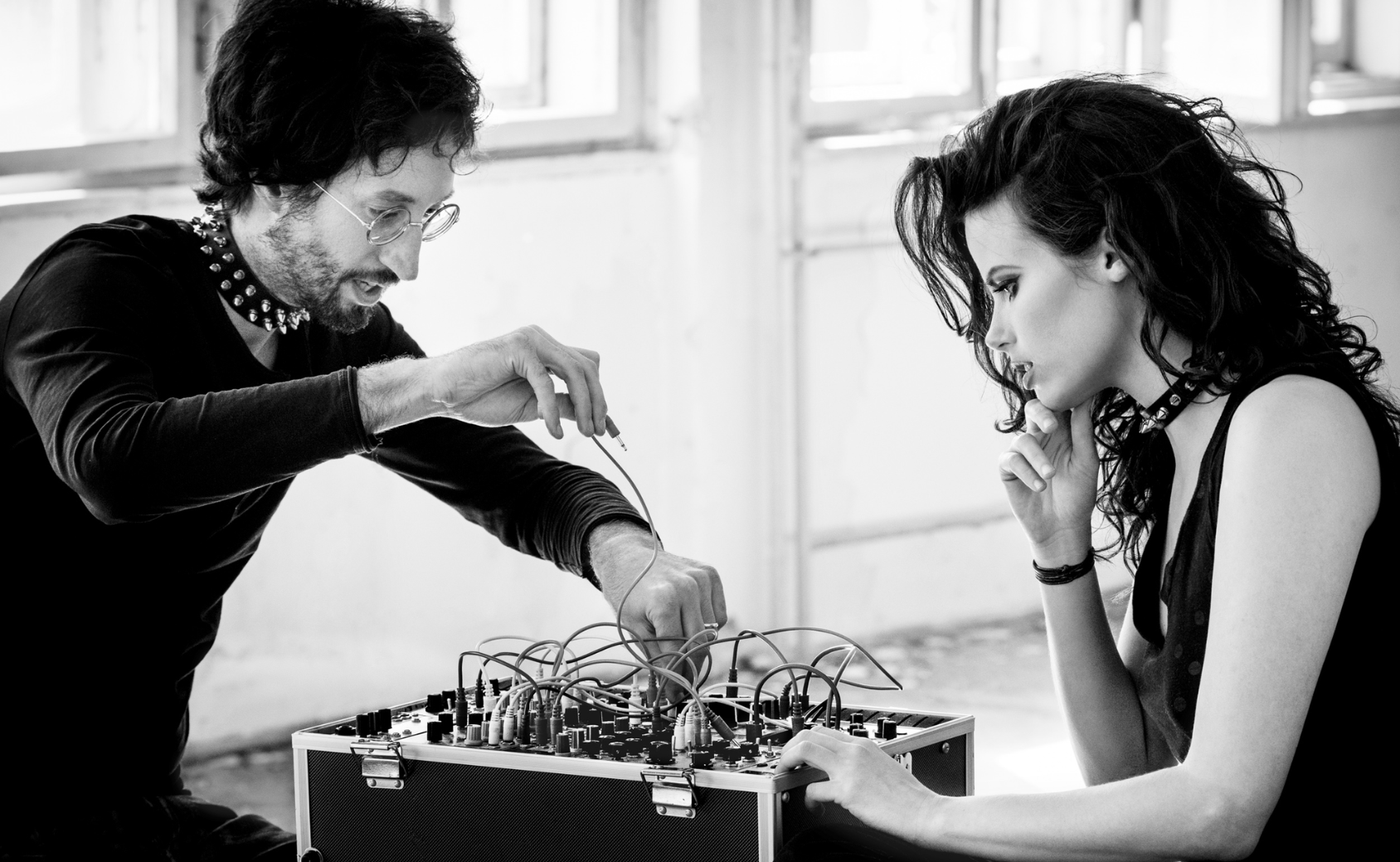 The Hunting Dogs are Alba Nacinovich and Marco Germini. Originally from Croatia/Italy, they play electro-shocked pop, and they do it live, playing a multitude of instruments, involving live looping, live electronics, and improvised flashes: a live act that embodies what 'electrifying' means.
They opened for Kadebostany the Arezzo Wave Festival and their track 'Back On Track' was used for a commercial airing on Sky TV. They were awarded the "Music Innovation Prize" at the Karlovačko RockOff Festival 2015 in Zagreb. The festival compilation album won a Porin (Croatian 'Grammy'), and their song 'Petrha' was played on all major Croatian radio stations. Their first EP "Out To Hunt", featuring a remix by the Boston-based DJ Qwill, was praised by Italian critics, often compared to Björk and The Knife works, and voted one of the "5 best EPs' of 2015" by the Croatian "Večernji List" newspaper.
They reduced live appearances while working on the new material during Alba's London stay from 2016-2018, during which she performed at legendary venues such as Ronnie Scott's and The Troubadour, won the 2° prize at the Absolute Music Best Original Song Competition 2017, was broadcast on BBC3, was selected to be a member of The Rattle and worked with Mercury Prize nominated producer Gerry Diver.
Nevertheless, their most recent shows include a performance at Collisioni Festival, the opening for Italian's Indie founding fathers Tre Allegri Ragazzi Morti at Bologna's Estragon, a concert at Zagreb's Contemporary Art Museum broadcasted live on Croatian National Radio, the Zagreb concert opening for We Are Dark Angels and the performance at the Museum of Modern and Contemporary Art in Rijeka, the 2020 European Capital of Culture.
They've performed at the main showcases of the region: the Austrian Waves Vienna, the Hungarian BUSH – Budapest Showcase Hub, and the Italian SudWave, where they won the ArezzoWave "Best Italian up-and-coming artist 2019", which lead them on tour all across Italy in 2021.
They both have a Master's degrees in jazz, and they are multi-awarded in the fields of jazz, electronica, and film music as performers, composers, and arrangers. They've collaborated with Grammy-nominated musicians (Scott Kinsey, Glauco Venier) and been involved in award-winning projects (ASCAP Johnny Mendel Prize, David di Donatello Film Festival Selection).