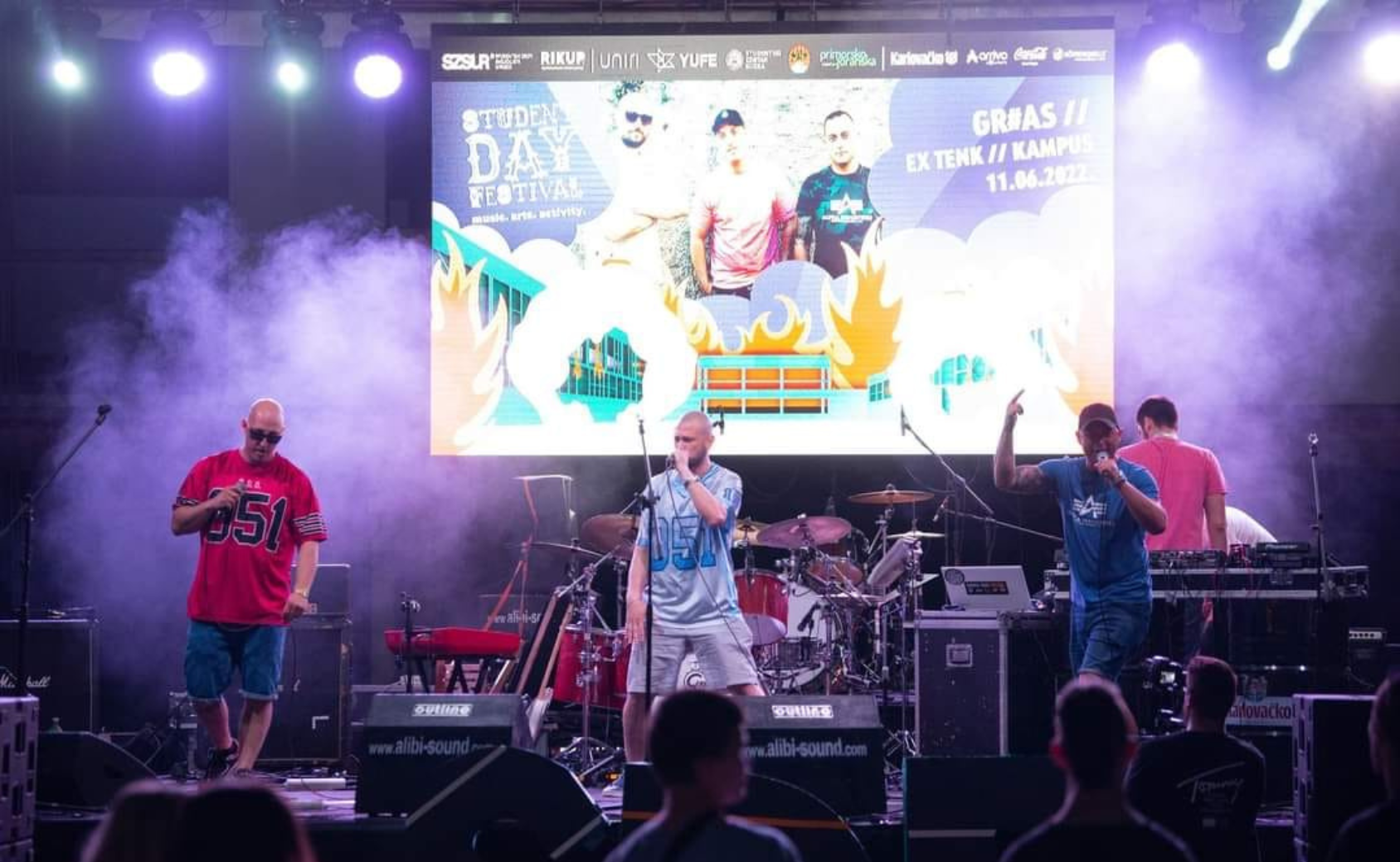 Gane RImatore is a part of Rijeka's hip-hop scene since the beginning of this century, even the millennium. He has 8 materials behind himself, namely:
1. "Vol.1" (EP, 2006) – Denno & Gane
2. "Kompilacija 07" (album, 2007) – Sirotinja d.o.o.
3. "Nocturno Hip Hop" (album, 2009)
4. "13" (album, 2013)
5. "Gane u gostima" (mixtape, 2014)
6. "Nema u hipu hop" (album, 2017)
7. "Nocturno Hip Hop RImixtape" (mixtape, 2019)
8. "Beatovi su pali na teme" (album, 2022).
From the time when he was just a good old (but then young) Gane and hung out with the old school crew from Rijeka, RImatore never even thought of rapping or even writing anything similar to lyrics in rhymes, but after one afternoon in 2003 in the legendary studio Draga (big up, Sergio) participated in the creation of the skit for the song "Ajmo razjebat klub" by Njuške feat Shine and Dale, he starts with sketching anything and everything that resulted in some solid lyrics that prompted Denno to return to rap after a few years of "excursions into the unknown". Step by step, but surely, the EP "Vol.1" was created, where Target from Tram 11 was a guest on the first single "Taxislužba", but that recording was lost due to a situation, still inexplicable to this day, when at the very moment when Gane dropped his beer on the floor, the hard disc on Sergio's computer just "died" and the original "Taxislužba" went into the abyss and dust together with the disc. Soon after that, song after song began to follow, and just before Gane's departure to the army, the aforementioned EP was created . Everything else is history.