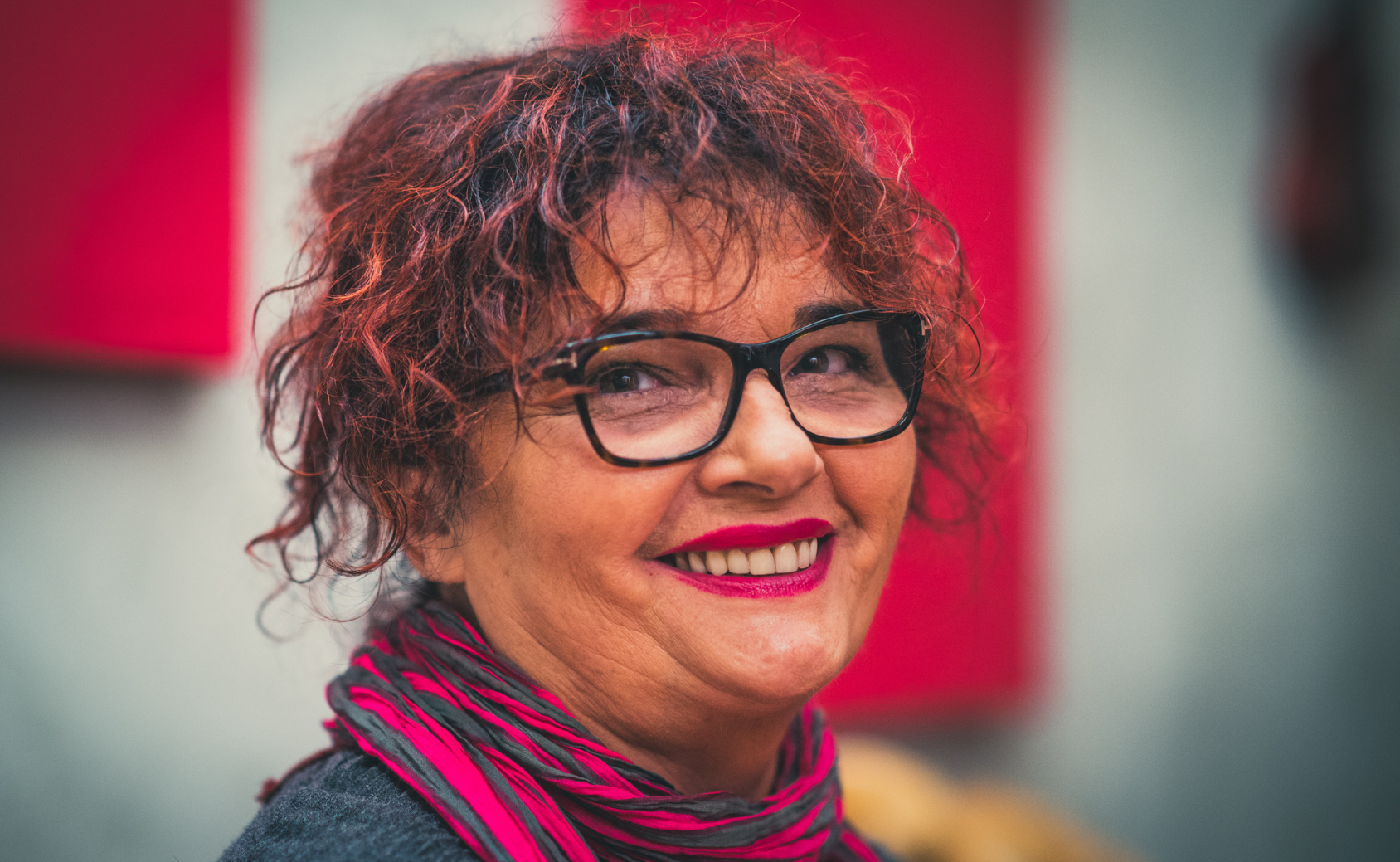 Dunja Knebl is a folk singer. Although she began singing in public at the age of 47 (in 1993), she has released 23 albums to date, interpreting forgotten or nearly-forgotten folk songs from Croatia and other countries.
Her albums have been charted by WMCE (World Music Charts Europe), TWMC (Transglobal World Music Chart), BWMC (Balkan World Music Chart). She has been nominated for the Croatian Porin award 13 times.
She was awarded with this award in 2008, as well as the Bosnia and Herzegovina Indexi award. In 2022 she was awarded with the award ''Povelja sa statuetom Vojin Mališa Draškoci" by World Music Association of Serbia for her creativity and work in promoting traditional and world music. This award celebrates the artists who transfer traditional music to the 21st century in their own, original way.
Dunja Knebl has performed in Croatia and in many countries. She performs alone accompanying herself on the guitar, Indian harmonium, sansula, small percussion, as a duo with Roko Margeta, or with her band Kololira. Her most recent collaboration is with multi-instrumentalist Zoran Majstorović and Delta String Quartet.